Faculty
About The Department
The Department of Management Studies, IASE Deemed University, Sardarshahr had its inception since 2006, focuses on management education and deep understanding of business. It aims to impart all-round skills, capabilities and competency in the areas of business and management. Moreover the focus on developing managerial competence among the students through acquisition of specialized knowledge and skills, the Institute also emphasizes the importance of developing a sense of social justice with right attitudes and values of discipline, dedication and commitment towards their work. It is committed to craft excellent leaders who can make a remarkable difference to the organisations and also to the society. Wide variety of teaching methods include lectures, seminars, conferences, workshops, simulations, tutorials, case studies and supervised research work. Independent work is encouraged and team spirit is promoted to develop budding executives. Short-term projects, industrial training and visits to develop skills and gain insight into the different areas of study, are the regular features.
We Have Following Specilization in MBA
Marketing
Finanace
Human Resourse & Management (HRM)
Information Technology (IT)
HOD's Message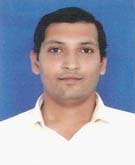 We at Department of Management Studies, IASE Deemed University believe that the purpose of any management school is to effectively develop and deliver high quality talent. We are trying to give competent, dedicated and hard working executives to the different organisations. Set up in 2006 we have been striving to develop our capabilities since our inception. These include not only the infrastructure and facilities but also efficient teaching faculty.We have a good building with well-equipped class rooms and other facilities. At the same time our library has, more than 5000 books of different authors and enough national and international journals and magazines.Our academic excellence, teaching methodology & learning ambience, provides our students, practical and diverse channels of interaction, hands-on knowledge, skills and attitudes as well as ethics making them deservingly fit. We offer 'dual specialisation' to our MBA Students. They have undergone a rigorous schedule of teaching and training to meet the realities of emerging business landscape. Their analytical and behavioural skills have been adequately honed to face the challenges of business world in the wake of fierce competition. They are now ready to take on the challenges of real life business situations with their sincerity, honesty and zea Events like seminars, simulations, tutorials, and case studies increase interaction of students with real world situations. Besides these activities a two month summer internship with reputed organisations, provides the students with vital industry exposure. So, whether you are a prospective student, recruiter or international partner, Department of Management Studies, IASE Deemed University, Sardarshahr has a lot to offer you.
Best Wishes
Dr. Satyam Pincha