Head of Departments
Department of Bio-Technology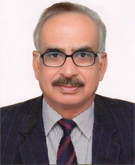 All over the world, Biotechnology is one of the most sought after scientific field. It has been exploited to the maximum extent  in   every sector of modern  technology. This field  has been growing  very rapidly in India also. Biotechnology Department at IASE University is giving utmost importance to the academic progress of the students as well as of their personality development.The  Department is equipped with all the required  modern equipments and  amenities. The faculty members are amalgamation of young and  experienced and therefore the students are benefitted by the experience and enthusiasm
Best Wishes
Dr. O.P. Jangir
---
Department of Computer Science and Engineering
Today we find that information technology has become overwhelmingly pervasive, while its parent, computing science, has become correspondingly hard to find. While many CS educational institutions have shifted focus from core CS and become specialty providers for the IT industry, or else please permit me to say these mass producers of vocationally trained personnel, a few institutions continue to emphasis the pristine science underlying the diverse aspects of computing. This is the single most important attribute of the education offered here. Our department has remained true to the vision on which it was founded. There are several ways to present the canonical core of computer science.
Over the years we have developed a distinct style and method that bridges the theory - practice divide while remaining grounded in the core technology changes rapidly, especially in the field of computing, whereas the science, if it changes at all, does so much more gradually. Our understanding is that persons who are clear and thorough about the fundamentals can adapt to rapid changes in technology relatively easily. We want the education imparted to our students to be the basis of a life time of learning. Learning is a continuous process and does not end with the acquisition of a degree, especially because steady and rapid advances in computing technologies shorten the life of tools and techniques prevalent today. Therefore we do not aim to make our students walking manuals of any language or package. Instead, they are given a strong foundation in computer science and problem-solving techniques, and are made adaptable to changes. We believe that this approach to teaching-learning, coupled with practical experience gained during Industrial Training in reputed organizations, equips our students to handle the challenges posed by the software industry. I am confident that you will find our students worthy of your organization.
Best Wishes
Madan Mohan Sharma
---
Department of Electrical Engineering
The mission of the Department of Electrical Engineering is to serve society through excellence in education, research, scholarship, and public outreach. We strive to provide an education in electrical engineering for our students and instill in them the attitudes, values, and vision that will prepare them for lifetimes of continued learning and leadership in their chosen careers. The Electrical Engineering Department also strives to generate new knowledge through research and to facilitate technology transfer for the benefit of the Commonwealth of Sardarshahr, the nation, and the international community.
Best Wishes
Mitesh Chaudhary
---
Department of Electronics & Communication Engineering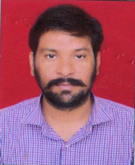 Dear students / respected visitors heartiest welcome to all of you. As all of us know that day by day new technologies and new innovative things are developing and today the world is within reach and by pressing on only one click we are getting whole information about the world. All these things are happening because of marvels fruits of Electronics. Electronics & Communication engineering is continuously growing, changing, widening, and challenging branch of engineering profession, its shapes the fabric of our global society.
The department of Electronics & Communication aims to give the excellent knowledge and trained the students as per the industry requirements so that students can successfully face the challenge in their life. We are providing up to date knowledge and technical development in the field of Electronics and Communication,through technically rich and industry experience faculty and well develop technologically updated labs. The department has seen a significant growth especially because of the rapid advances in Electronics and communication.
Best Wishes
Surendra Singh Shekhawat
---
Department of Mechanical Engineering
Department of Mechanical Engineering has a wide reputation in the surroundings for the quality of teaching . We have excellent laboratory facilities like the largest and fully equipped workshop with a lot of conventional machines. Systematically designed curriculum, and dedicated faculty members make this Department a dynamic place to study.Keeping itself up to date with the latest developments and trends in the field and with a dedicated faculty of mechanical engineering, the department consistently strives to provide world class facilities for education. An interactive & cordial relationship ismaintained between the students and staff which enable the students to develop a sound foundation in the stream in a conductive environment.
Best Wishes
Dharmaram Moond
---
Department of Management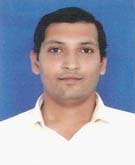 We at Department of Management Studies, IASE Deemed University believe that the purpose of any management school is to effectively develop and deliver high quality talent. We are trying to give competent, dedicated and hard working executives to the different organisations. Set up in 2006 we have been striving to develop our capabilities since our inception. These include not only the infrastructure and facilities but also efficient teaching faculty.We have a good building with well-equipped class rooms and other facilities. At the same time our library has, more than 5000 books of different authors and enough national and international journals and magazines.Our academic excellence, teaching methodology & learning ambience, provides our students, practical and diverse channels of interaction, hands-on knowledge, skills and attitudes as well as ethics making them deservingly fit. We offer 'dual specialisation' to our MBA Students. They have undergone a rigorous schedule of teaching and training to meet the realities of emerging business landscape. Their analytical and behavioural skills have been adequately honed to face the challenges of business world in the wake of fierce competition. They are now ready to take on the challenges of real life business situations with their sincerity, honesty and zea Events like seminars, simulations, tutorials, and case studies increase interaction of students with real world situations. Besides these activities a two month summer internship with reputed organisations, provides the students with vital industry exposure. So, whether you are a prospective student, recruiter or international partner, Department of Management Studies, IASE Deemed University, Sardarshahr has a lot to offer you.
Best Wishes
Dr. Satyam Pincha